3rd RITUAL: OPEN ROADS WITH EXÚ TRANCARUA DAS ALMAS
MATERIALS
– 7 EXÚ CANDLES (BLACK UP – RED DOWN)
– TO OFFER EXÚ: BOTTLE OF CACHAÇA, MATCHES, BLACK CIGARETTES, 3 FRUITS (TO CHOOSE, IF THEY CAN BE THE MOST EXOTIC THAT CAN BE)
– CORN POPLARS WITHOUT SALT
– TRAY
– COCO
– PAPER BLACK, RED AND WHITE (THE COLORS OF EXÚ TRANCARUA DAS ALMAS)
– EXECU INCENSE
– DENDE OIL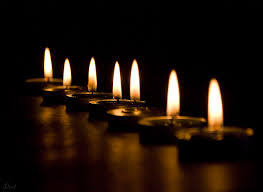 First we will make a discharge bath, with the bitter bath (bitter herbs).
This bath is always done from the neck down, the auspicious day is Saturday at 12 at night. Day of the ritual: Saturday night, 12 at night (the big hour).
We will light 3 or 5 charcoals of Exu incense, while we perform the ritual, I advise you, to give strength to this ritual, music of the entity, (a song sung, a call to the help of the entity) how? look on YouTube, sung lines of Exú Trancarua das Almas, put the music in the background, without shrillness, we are calling the entity, quietly to open roads and remove problems, we are creating a stage for him, you will feel strangely serene … Line the tray with red-black-white paper.
It can be like a flag to crossbeams, you place in this tray the coconut and the 3 fruits that you have chosen, preferable exotic, and the popcorn, during the process, open the bottle of Cachaça and make a cross with it on the ground just next to the tray that you prepare, sprinkle oil on top of this tray, in odd number circles, 3,5,7 in favor of the clockwise direction.
Take the 7 candles in a circle (always with matches). It always turns on in favor of the clock's direction. You take a cigarette and you give 7 puffs in the air. Then you have mental work, you are before the offering, and you concentrate on HIM.
You ask him to undo your path, to facilitate you without harming anyone's life, to ask you to be freed from all negativities of your own and sent. After speaking with Exú Trancarua, you give thanks, finishing with an AXÉ. (Thank you).
Let the candles be consumed, collect everything and dispatch it at a crossroads. The following Monday you have to thank; offer a bottle of cachaça (new) the abris and make cross on the floor, and a box of black cigarettes (new) you take one dais 7 puffs in the air and leave it on the floor, box of matches on top of the pack of tobacco both open, all this at 12 o'clock on Monday night at a crossroads, (X) when you offer, always THANK YOU.
Amelia Laroe, A Unique Way to Do Powerful Rituals.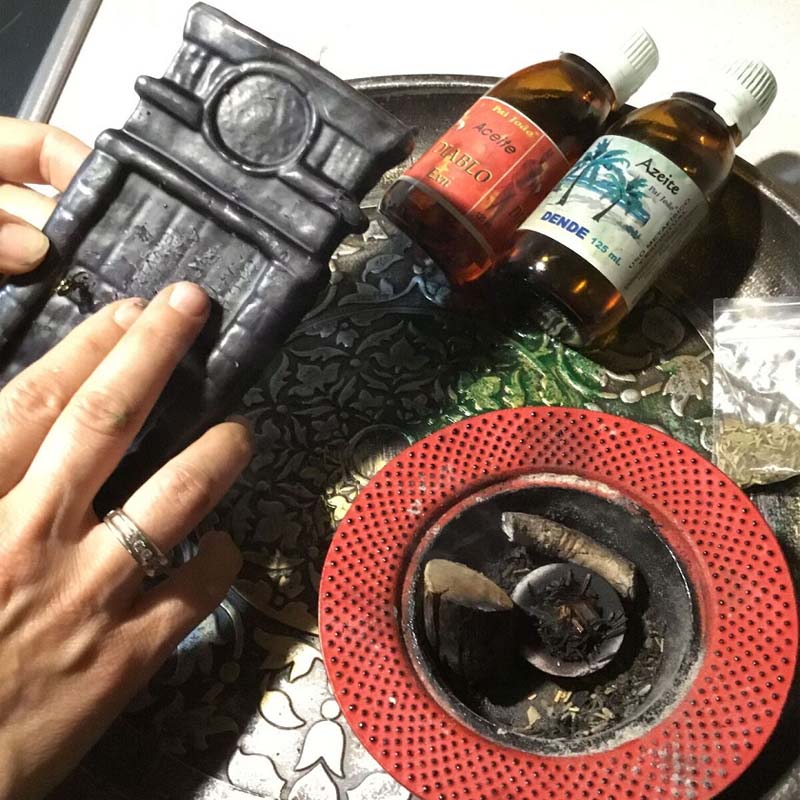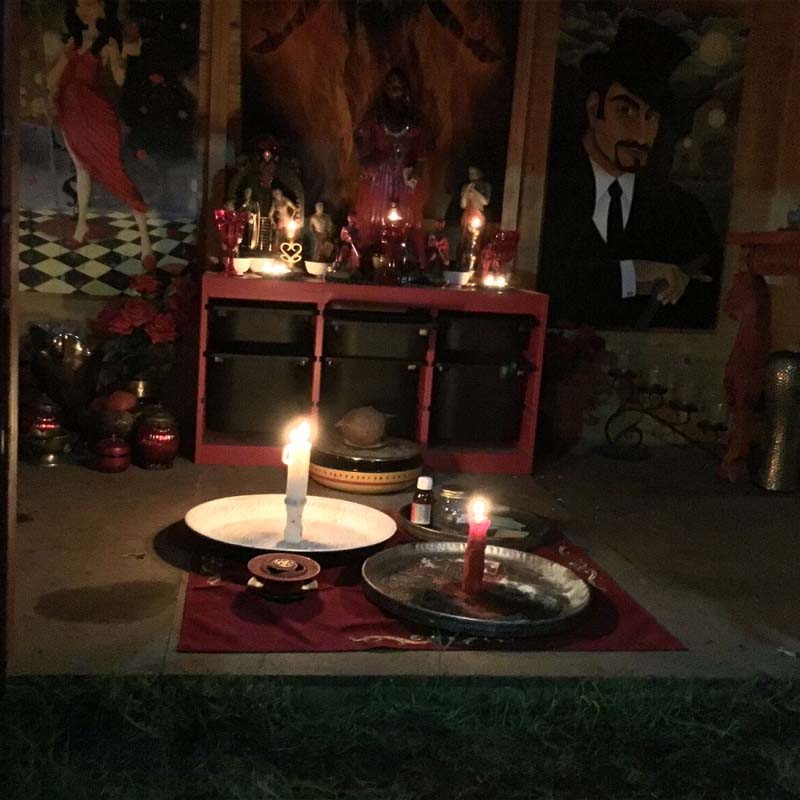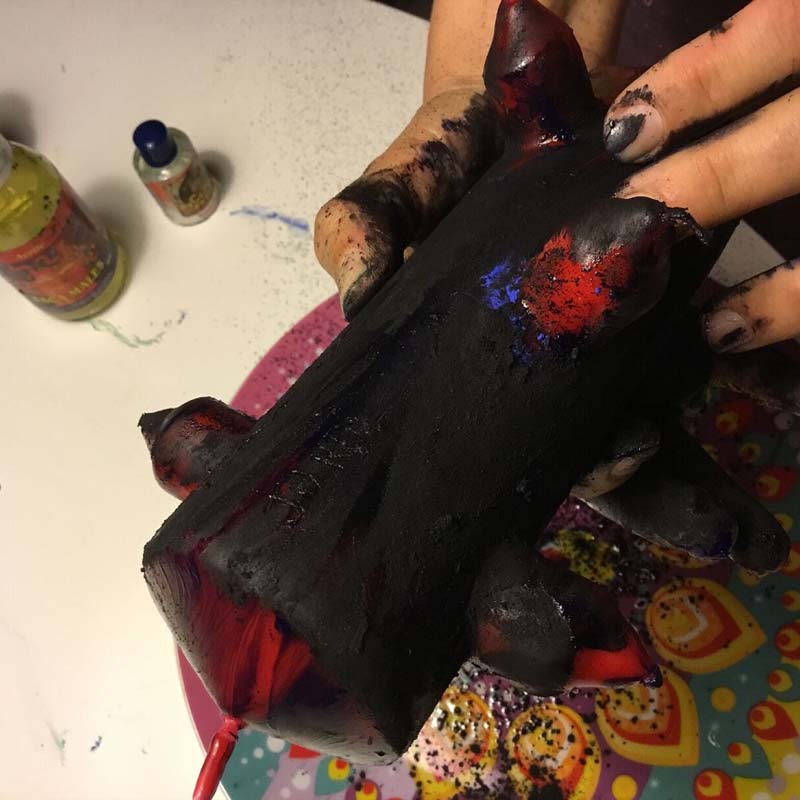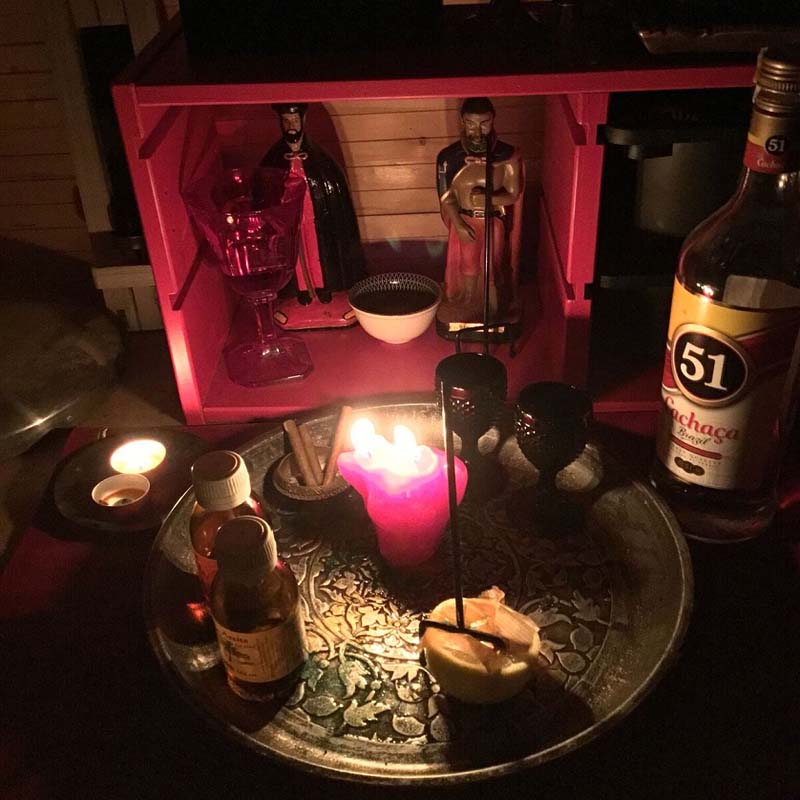 What are you waiting for asking your personalized ritual?
EXPERT RITUALIST in EEUU, Mexico, Spain, Argentina, Uruguay, Brazil






info@tarotvidenciayrituales.com

Join my YouTube channel and enjoy exclusive reports, tutorials and rituals!
Also, I invite you to know my Blog, Kingdom of Kimbanda
Estoy haciendo un amares con Amelia Laroie la verdad me a ido muy todo... buen trato responsabilidad seriedad en todo además seguimiento diario de todos pasos para llegar a los resultados. Por fin estoy muy contento porque todo a salido como quería... muchísimas gracias Amelia por todo lo que hace hecho por mi, la verdad no se como agradecerte Saludos.
El trabajo de Amelia me ha ayudado muchísimo en estos últimos etapas de mi vida. Mi hermana y yo nos hemos pasado una temporada difícil y acudí a ella para que nos ayuda cómo podemos salir de una situación complicada, todo hemos hecho telefónicamente pero ha sido muy eficaz todo lo q Amelia ha hecho, seguimos todos sus instrucciones y consejos y nos ha ayudado casi en todo, hemos tenido un cambio muy grande para bien, en la parte personal ella ha sido siempre atenta y muy simpática, ama la naturaleza y animales q hace q mi confianza a ella engrandece en poco tiempo, yo la recomiendo mucho!
Amelia me está ayudando muchísimo en un momento muy duro de la vida. Es una persona muy sensata, realista y por supuesto, una gran profesional. Yo desconozco completamente el mundo del tarot y los rituales.
Amelia ha puesto su gran experiencia en marcha para ayudarme. Me va explicando todo lo que hace, paso a paso y por qué lo hace.
Está siempre disponible para escucharme y contestar a mis preguntas.
Estoy encantada de haber podido contactar con Amelia gracias a una muy buena amiga la cual me aseguro que también me podría ayudar, ya que como ella nadie me ha dicho tan concretamente toda mi vida en estos momentos, es decir, lo ha calcado tal y como era, como buena tarotista da muy buenas soluciones, también gracias a sus limpiezas resuelve grandes males y grandes soluciones que por seguro serán de gran ayuda, y sin más también te da gran serenidad de como tomar una muy buena dirección en esta vida, es una gran profesional!!! Gracias por todo el Bien que me has aportado!!!
La verdad que todo salió muy bien. Cada ritual realizado, Amelia me ha enviado fotos. Es una persona luminosa, que me ha ayudado mucho y siempre muy bien predispuesta. Gracias, gracias, gracias!